How To Make an Omelette (with a twist)
2013-05-15
This spring onion and panchetta omelette can be enjoyed at any time of day, whether as lunch with a salad, or a quick supper when your favourite TV programme's about to start. Dishes don't come much quicker or as comforting as this – plus, you can vary the filling ingredients accordingly to what you have to hand.
Ingredients:
Spring onions, to taste
3 eggs, beaten
70g pack cubed pancette or bacon
Large knob of butter
1/2tbsp olive oil
25g (1oz) Gruyere cheese, grated or cheese of your choice
Method: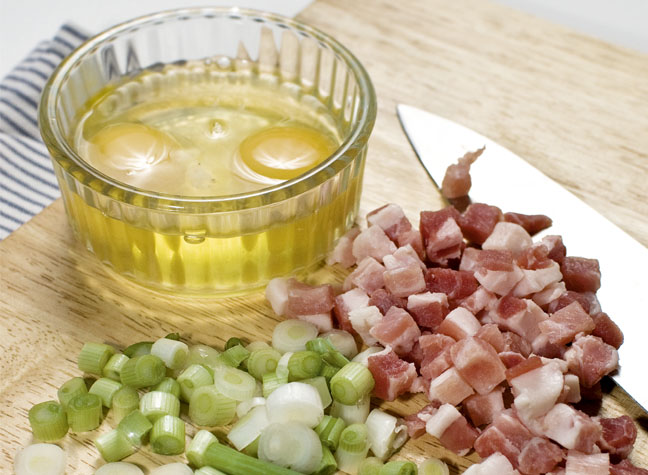 1. Slice the spring onions and crack the eggs into a bowl, then beat with a fork. Fry the pancetta or streaky bacon in a dry non-stick pan until crispy, then set everything aside until you're ready to cook.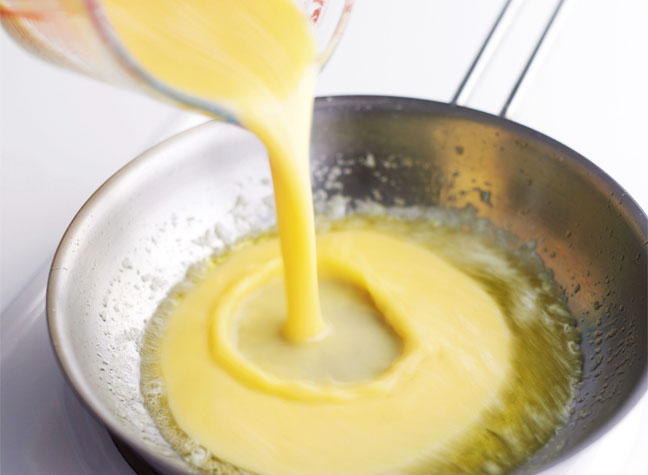 2. Season the eggs well. Melt the butter with the oil in a 20cm (8in) non-stick pan over a medium-high heat. Swirl the mixture around the pan, then increase the heat and pour in the eggs. Swirl them around the pan too, then leave to set for a few seconds.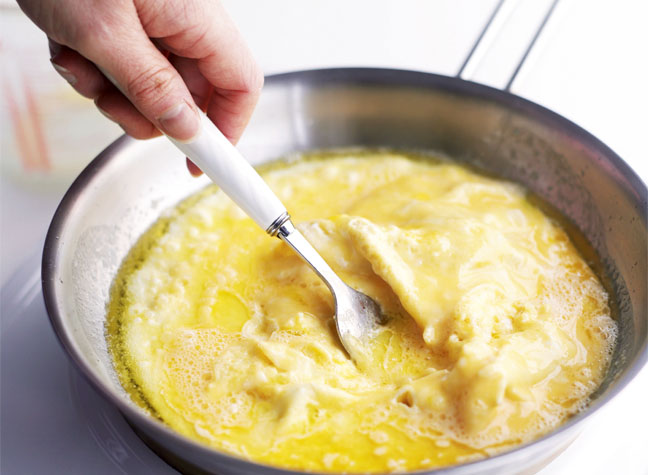 3. Using a fork, pull the mixture into the middle from the edge, so that any raw egg runs into the gaps. Continue until the base is almost set (the top will still seem a bit runny).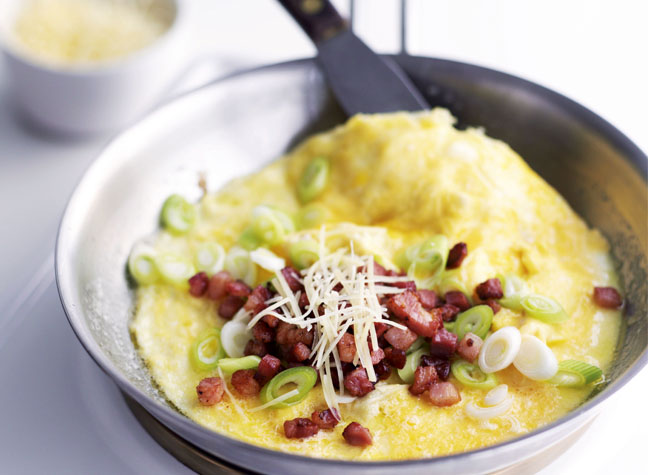 4. When the omelette is almost set, spoon over the cooked, crispy pancetta and the spring onions, and scatter over the grated Gruyere cheese. Carefully fold the omelette over and serve immediately.